Job Tracking
How Can Job Tracking Help a Business?
Managed by Spreadsheets and Whiteboards…
1. FM Services and Maintenance companies manage a high volume of jobs and tasks..
2. Workload managed by free software, spreadsheets, whiteboards etc…
Office Administration
Add New Jobs to the System
See Jobs on Calendar
Prioritise Work
Auto Build Job Schedules
Electronic Job Sheets
Create Your Own Job Sheet Design
Jobs Completed on Handhelds
Entered onto the System
Reviewed & Stored on System
Field Service Management
Program Work, Manage Operatives!
Assign work to Field Teams
360-degrees, Overview
Organise & Connect Field Teams
How Good Are We?
Business, Know Thyself!
Outstanding Jobs
"Right First Time"
Engineers League Table
Searching Made Simple
For Data Included on the System  
Clients Details & Instructions
Worksheets Old & Newly Added
Quotes, Orders No; & Risk Assessments
How Fast Can You Go!
Faster You Know – Faster you Invoice
Increase Job Velocity
Job Updates in Realtime
Invoice Faster, Improve Cashflow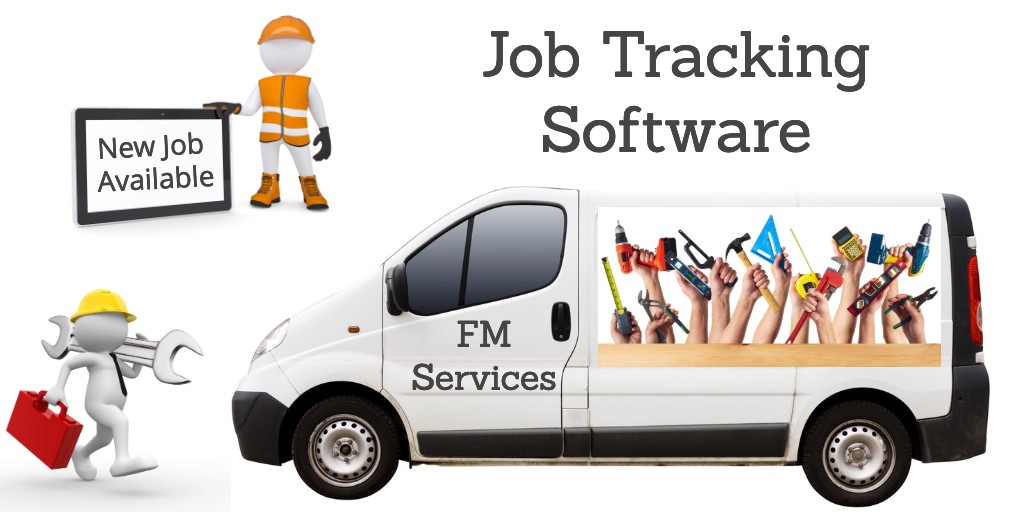 Tracking Work
Not having a dedicated job tracking system can make it really difficult to keep track of all the work orders. Especially, if they need to be prioritised and volumes keep spiking.
Companies logging jobs manually or using spreadsheets to run operations can find difficulty in making high-volume low-value jobs pay! Often operating in this fashion proves to be very limiting. For example, it doesn't lend itself to sharing information very easily, which can be problematic, leading to jobs being forgotten, overlooked, or even missing a vital time slot!
Unfortunately, not having a system that can help you track activity can absorb a lot of office time and resources, better spent customer facing! Working hard on outdated systems can often cost more money than you know!
Job Tracking Advantages
Having your very own job tracking system brings many advantages. Our system allows multiple logins at the same time. Plus, everyone is able to view job information at any time.
Clients can also see updates and job status, if you wish? Plus, add or update instructions and provide order numbers or VOs. Progress and job volumes can be measured as well as the job sheets instantly uploaded upon completion, for review by the Office team.
The ability to keep Customers and your Business informed of jobs being actioned are simple, providing you with the confidence to grow your service operation without taking on more administration overhead.
Small Business Job Tracking Software
We understand your business process before we design your Job Tracking System
Increase jobs completed in a day to meet or exceed your client's expectations, leading to more work!
Customer Comment  "No going back to the way we previously managed our business!"
Any business with a field team naturally creates costs such as fuel, vehicles, and so on… reacting positively in responding to customer requests, can create real business value!
Ultimately, understand exactly what will add value is business critical, and then how all of this can be used in the most effective way to benefit the business and the customers?