Custom Software
Job Management Systems 
Job Software "Made to Measure"
Job Management Custom Software
Over the years we have designed a number of job management systems, with a large number focused on Maintenance, Planned & Reactive Services.
Becoming more streamlined in delivering great service has many rewards both in terms of direct savings as well as higher job numbers with a lower cost to serve. Customer requirements, plus forever improving technology, all point to businesses needing to be adaptable and have systems in place that are scalable to meet the challenges.
Mobile Workforce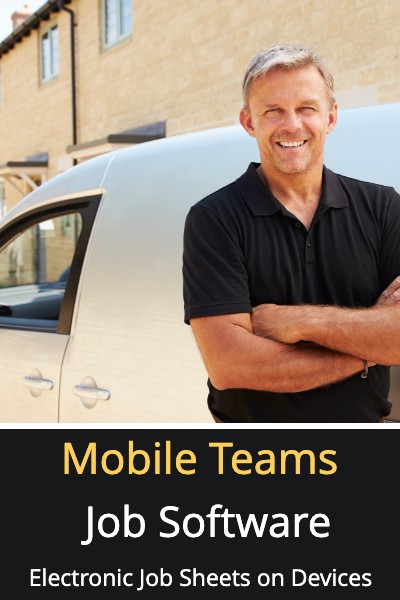 Using a service software system allows your mobile workforce to update and sign off job sheets whilst at the job.
10 Reasons to use Service Software 
Instantly updating the office of completed jobs, means no more waiting for paper job sheets to arrive the next time an operative comes to the office.
A key advantage means you can check the data and get those all-important invoices out faster!
Develop as you Grow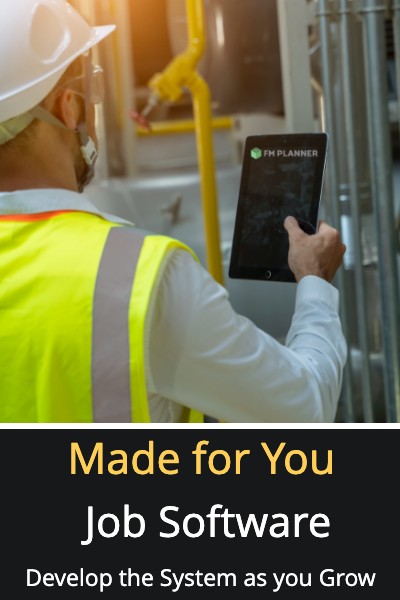 Mostly, job software is designed to work for everyone, not just you! which is fine, we make our own ready-made system so we understand the potential limitations on how you want to work.
So, as an alternative to an off-the-shelf solution that requires you to work differently, why don't you have a system designed just how you want it, to meet your needs?
You can start small and add as you go. All the functionality you need can be made around your business, you really have control of the system and dictate the requirements to make it as unique and beneficial to the business as it can be.
Accounting Software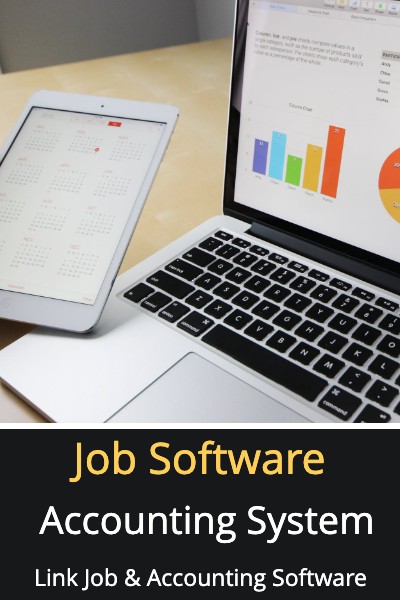 Linking your accounting software, for example, Quickbooks can add real value in saving time and reducing duplicated activity. It's not always easy to see if you're charging the right amount for work you're undertaking! Linking your operational and accounting software could really help.
With our job management systems, you can if you wish allocate job costs to each quote. You can add basic labour and material costs, or we can design a more granular approach, the choice is yours.
This function is designed to help you track easily if you're making the right amount of profit for your time and expertise.
Custom Software
Why Invest in Custom Software?
Custom Job Software can have a huge impact on your business functions.