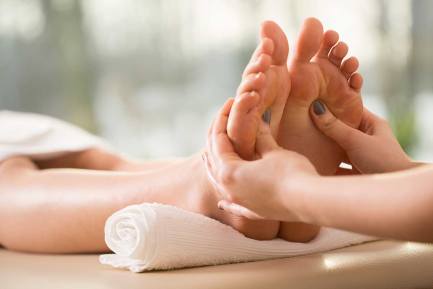 Reflexology Software
Our reflexology software is an online system that can be use from a laptop, mobile phone, iPad; in fact anywhere you can get a Wi-Fi or 3G/4G connection.
The build concept is based on making sure that the system is simple to use, the features are relevant and not too techie. All paperwork, notes and pictures can be stored electronically and accessed when required. A Google map displays the client's address, for those that work mobile.
We have also integrated the calendar function with Google calendar, so you can see your appointments in one calendar display.
Foot Notes
 "Reflexology" Information…
Client Information
Record Treatment Details
Use "Foot Notes" System
Google Calendar
Google Calendar Integration…
Google Map Client Address
Show Item on Google Calendar
Treatment Appointments
Other Treatments
Use to manage other treatments…
Other Treatment Notes
Customer Files & Details
Add Treatment Breakdown
Client Database
Client Address Book…
Customer Status Sections
Customise – Add Fields Option
Customer Photo Upload
Client Folders
Customise Client Folders…
Store Photos, Registration Forms,
Quotations, PDFs, Diagrams,
Training Notes, Invoices, and Much More!
Security & Backups
Databases with Data Backup…
System up time is reported at 99.5%
24/7 Access with Internet Connection
Data Recovery and Safeguards
Login/Sign Up
Web Video
Creating a professional advert for your business with the use of high quality production techniques has never been more affordable, and we can help.
Book a FREE consultation for a web video, Today!
Find Out More