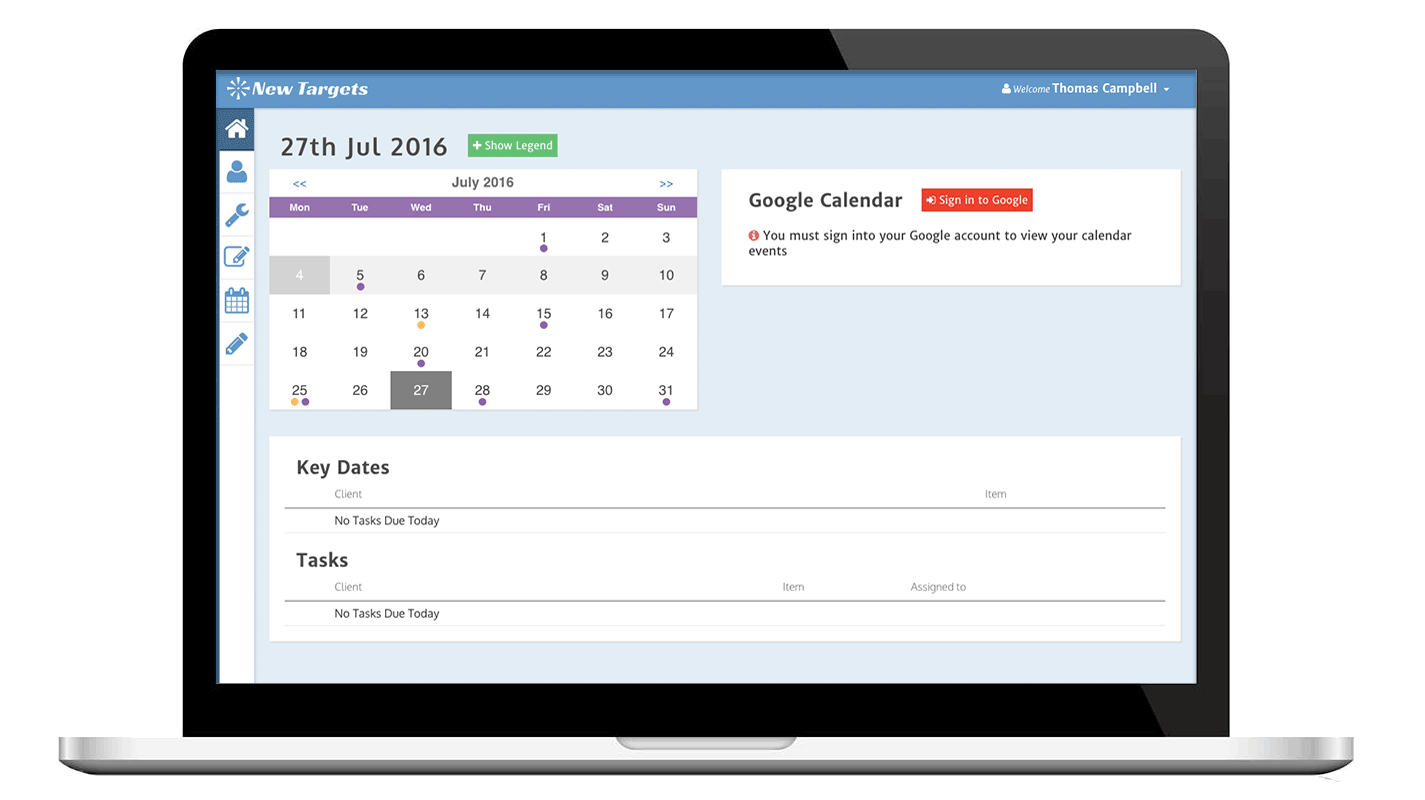 Business Software (SaaS)
Software as a service (SaaS) for business use, need to be designed and built. We have created a wide range useful software for business options, that help support Sales, Operations & Office. Our key objective in creating any sort of system is to keep them simple, user friendly for all abilities. We are happy to demonstrate our software for business online or maybe a trip to your place of work? Check out this Demo for iownproperty  – a Landlords software system or look at the Reflexology system
Software for business is made for companies to replace Whiteboards, Excel Sheets, Outlook and Filing Cabinets. we can show you how how different life can be when managing people, product and service delivery. We have developed a fantastic solution at an affordable price!
Smart Dashboard
 "At a Glance" Information…
Automatically Display Key Data
Design your own Dashboard
Individual Dashboards & Reminders
System Calendar
Google Calendar Integration…
Great on mobile devices!
Show Item on Google Calendar
Dates, Tasks, Events, Reminders
Key Date Function
Never miss a Key Date…
Remind you of Upcoming Events
Set Email Reminders
Great Customer Service
Quotations
Quote Manager for Pricing…
Price New Work
Check on Quote Progress
Sales Funnel, Won, Lost or Pending.
Client Folders
Create and Name Client Folders…
Store Photos, PDFs, Spreadsheets,
Quotations, Surveys, Service Provider Details,
Job Sheets, Contact Details, Invoices, and Much More!
Security & Backups
Databases with Data Backup…
System up time is reported at 99.5%
24/7 Access with Internet Connection
Data Recovery and Safeguards
Contact Us
Web Video
Creating a professional advert for your business with the use of high quality production techniques has never been more affordable, and we can help.
Book a FREE consultation for a web video, Today!
Find Out More